Garden Cricket Balls (Box of 6)
Garden Cricket Balls (Box of 6)
Transform Your Garden Cricket Set-Up With These Incrediballs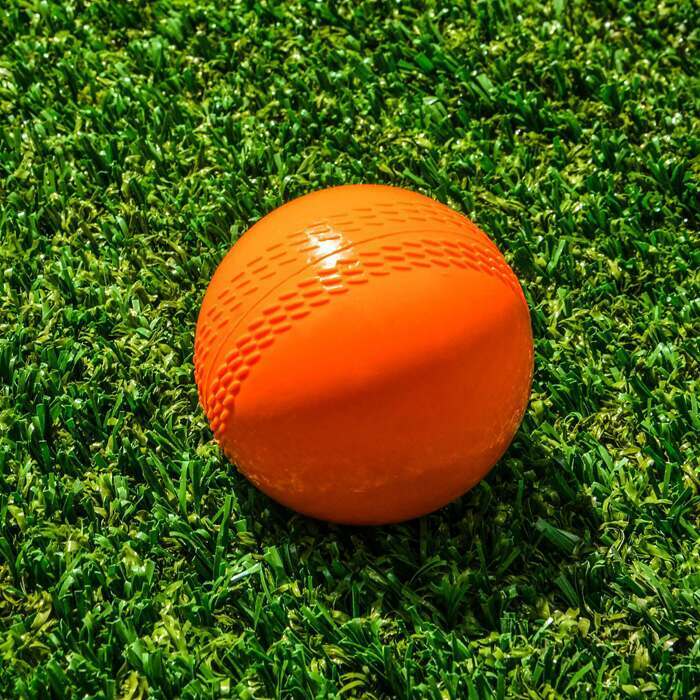 Any Playing Surface
These high-quality practice cricket balls guarantee an exceptional performance level on any playing surface. The innovatively-designed balls feature a moulded stitching to replicate a regular cricket ball.
Garden Cricket Balls
These training cricket balls are a must-have for your garden cricket arena. Softer than a regular cricket ball, these balls allow kids to work on their game whilst reducing the risk of injury or property damage.
High-Vis Colours
Sold in packs of 6, these plastic cricket balls are available in two ultra high-visibility colours; Orange & Yellow. Their vibrant colouring ensures the cricket fun can continue even when daylight begins to fade.
Description
Garden Cricket Balls
Cricket balls as supplied with our garden cricket set. Soft feel, hard bounce balls that offer a realistic yet danger free performance.


Cricket balls sold as box of 6.
Bright yellow or orange available to offer enhanced visibility for both batsmen and also to assist when hit into hedges or long grass.
Mouled with seam patter to give a more authentic feel and response.


Perfect for the garden or leisure use.
Don't just take our word for it
I found them cheapest online prices
arrived very quickly thanks
Want to chat?
Contact us here and we'll get back to you as soon as possible.
Buy today, play tomorrow
Order by 9pm for next day delivery
Questions & answers
Ask fellow customers what they think!
Hide Q&As
Questions & Answers
No one has asked a question yet! Be the first to ask one.
Garden Cricket Balls (Box of 6)
Thank you!
Your answer has been submitted.
We really appreciate you taking the time to help other customers, so please check your emails for a little thank you from us.
Garden Cricket Balls (Box of 6)
What would you like to know?
Thank you!
Your question has been submitted. You'll receive an email when an answer has been received.
Can't hang around? Contact us and we'll get back to you right away.
You may also like
Katchet Fielding Training Ramp
£44.99
FORZA Pop-Up Fielding Goals [Pair]
£39.99
Knock Knock Cricket Batting Training Aid
£124.99